VISION is how you see things, how the brain uses the eyes together to gather information, and how the brain processes, organizes, and manipulates that information to integrate with other sensory systems in the body. Vision is so much more than seeing 20/20!!! Your regular optometrist and your school screening test for ONE of the SEVENTEEN necessary skills for good vision.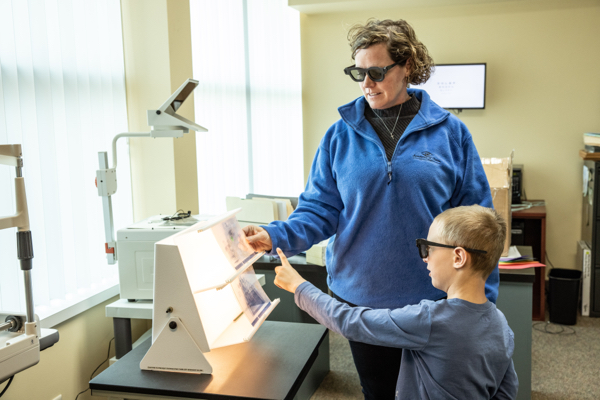 Skills required for good vision:
Eye Movement Control, Saccades, Pursuits, Convergence
Binocular Coordination/Depth Perception
Accommodation/Flexibility/Endurance
Visual Memory/Visual Thinking
Central/Peripheral Vision
Color Perception
Gross/Fine Visual -Motor Visual
Perception/Integration
When these skills are poorly developed, learning may be difficult and stressful.
How Do We Test for These Visual Skills?
The Comprehensive Binocular Vision Exam is an hour-long examination of binocularity, functional vision, sensory awareness, and visual behavior.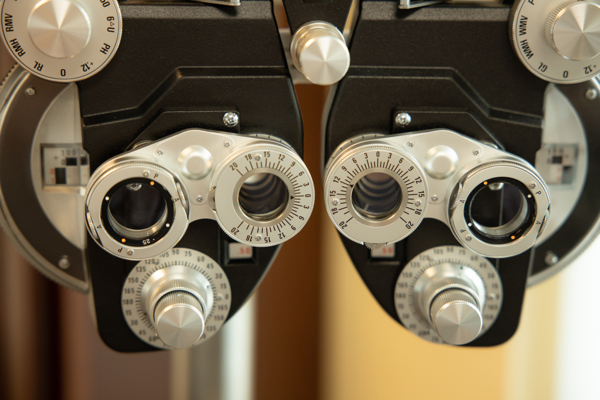 The Neuro-Processing Evaluation is warranted for many patients, especially those who are academically challenged. This evaluation is two hours of Neuro-Processing testing performed by Dr. Martin, which includes reading assessment, dyslexia screening, handwriting evaluation, retained primitive reflex testing, visual processing, visual memory, spatial and body awareness, and more.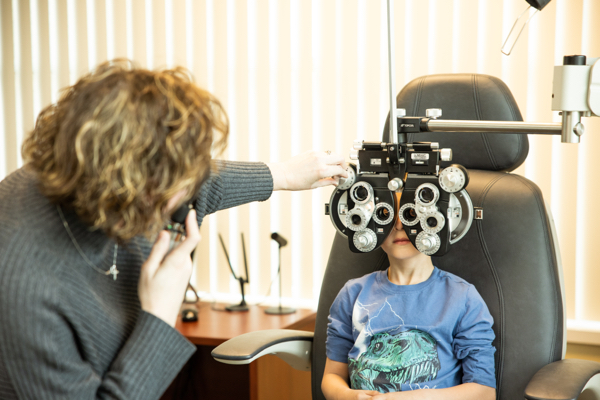 A separate one-hour "Parent Only" Consultation is scheduled with the Doctor following the Neuro-Processing Evaluation. This consultation will go over the testing, report results, and discuss an individualized treatment plan.
*Treatment plans may include an individualized Vision Therapy Plan and/or Optometric Multi-Sensory Training.